Business Information
We deal directly with overseas confectionery manufacturers and plan, develop, import, and sell them as PB (private brand) products.
As a planning, development, import, and sales company specializing in confectionaries, we are one of the top companies in Japan.

Pioneer in confectionery imports

Major importing countries:China, Malaysia, Thailand, Vietnam, Indonesia, Sweden, Taiwan, Belgium, Bulgaria, Romania, France, Spain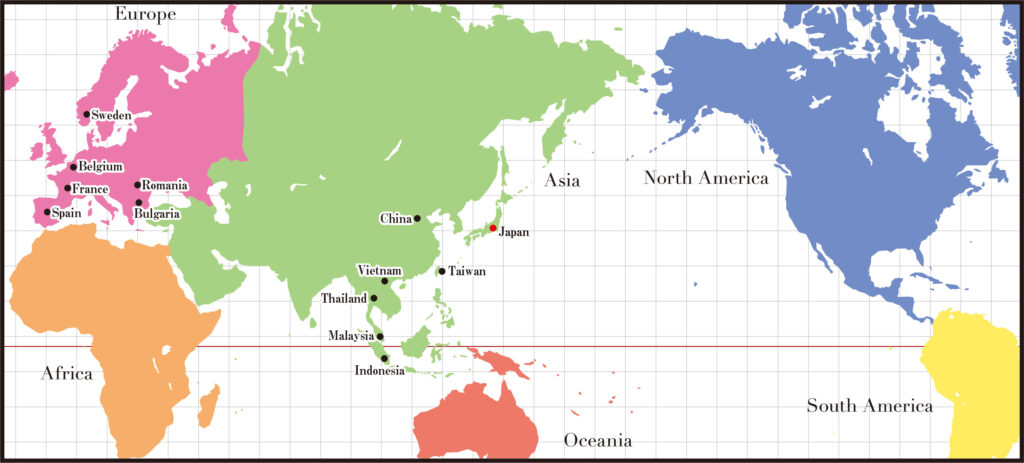 Basic policy
Providing value to consumers.
We sell safe and secure products.
We are particular about taste, quality, quantity and design for Japanese consumers.
We deal with excellent manufacturers in many countries.
We develop products that can be sold continuously.
We create a system that enables stable product supply even with standard products.
Sales route
All of our products are sold through NS Group wholesale companies.
We sell to overseas wholesalers and retailers through sales companies in each country.